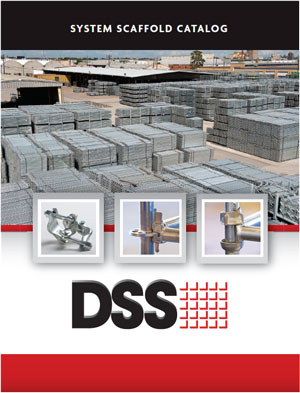 At DSS, we are committed to accommodating the special needs of the construction and petrochemical industries. We offer a wide variety of complete scaffold systems, including ring lock scaffolding systems, cup lock scaffolding systems, clamps, accessories, ladders and planks. Additionally, we offer scaffolding systems designed to provide access to boiler systems for cleaning and maintenance.
We are here to help you with all of your commercial and industrial scaffolding needs. We pride ourselves on our efficiency and reliability, and typically have the inventory that you need on hand to allow for quick product delivery. At DSS, we never compromise quality and safety, and the majority of our parts are compatible with major US, European and Australian manufacturers.
Don't see what you are looking for in our product catalog? We are happy to work with you on custom manufacturing scaffolding components that meet your project specifications. Contact our sales department for more information.